This ad is the result of statistical evaluation done by Google© about where you've been, and may or may not represent the owners and operators of this site.

Soon, advertisers who pay will always be at the top of this page. The rest will continue moving down a spot every 5 minutes. We add new advertisers often so check back.

Also visit LDS Missionary Moms where you will find weblinks that have other sites worth checking out. There are also help pages for missionary moms. Of course, the primary purpose of that site is to introduce the free LDS Missionary Moms Email Support Groups.
1
2
3
4

Save $1485.94 when you shop at the world's oldest
and most experienced One Stop Missionary Wholesale store.
Visit us at one of our 3 convenient locations.
5

Where you'll find Integrity, Quality and Value
6
7
8



This is one of the most wanted prizes
offered in our last contest
9
10
Miracles Unlimited, Inc. is a small company based in Malaysia.
Please look at their offerings and if you find something you want,
remember part of your payment will be donated to their local temple fund.
11
12
| | | |
| --- | --- | --- |
| | | The Traveler is a mini sacrament kit that is great for Missionaries, Military Personnel, Wards, And All Priesthood Holders! It contains everything necessary to perform this sacred ordinance properly - all in a water repellent black, zippered cordura bag (approximately 5" x 5" x 2 1/2" in size). The Traveler is a great kit for missionaries and soldiers who have limited space to carry extra items with them from location to location. The Traveler is also perfect for wards with priesthood holders that have been assigned to bring the sacrament into individuals who are in a nursing home, hospital, or a shut-in due to illness. The compact nature of the kit makes it discreet. Share the great blessing of the sacrament with this unique and important kit today! |
13



This is one of the most wanted prizes
offered in our last contest
14
15
16
To read our advertising policies click on the underlined words above
17
18
19
20
On My Island
Missionary Scrapbooks and T-Shirts
21
22
23
LDS Gifts
LDS Products that celebrate life
24
Low Cost International Shipping for less than the U.S. Postal Service.
Most packages delivered within 2 to 3 days.
Free pickup at your door.
Delivery to over 220 Countries worldwide using DHL Express.
Free online shipping rate comparison between USPS, FedEx, UPS, and DHL(GMS)
Easy online tutorials at ReallyFastShipping.com


Or call Todd at (801) 492-0070 for more information.
25



Subscription Lesson Plan Service
26


Our missionaries' time is valuable. They want to respond
to every letter they receive, but just can't--even via email.
With Missionary Messages, Elders and Sisters have a quick, fun, even inspiring option.
Our postcards make it EASY to stay in touch
27
28
Protect ties without damaging either the tie or shirt.
29
Italian Hymns CD
Here's a Great Gift for Italian Missionaries and their Investigators


Vocal Soloist: Bryson Duncan

Tracks
Il mattino era sereno (Joseph Smith's First Prayer)
Bisogno ho di te (I need Thee every hour)
Amar Gesu (Our Saviour's Love)
Io so che vive il Redento (I know that my Redeember lives)
Poiche io ho molto avuto (Because I have been given much)
Santi, venite (Come, come ye saints)
Sempre vicino a te, dolce Signor (Nearer my God to thee)
Come vi ho amati (Love one another)
O mio Signor (How great Thou art)
. . . 10 more . . .
To see a PDF of the Cover and Insert,
AND if you have a fast connection
or don't mind waiting, please Click Here.
Price: $14.95, plus $2.25 shipping within the United States.
Click Here To Order or Ask For Information
30

Mission-Specific 'T's and Hoodies
For Your Missionary's Preparation Day Activities
31
For the best photography, Call the number on the card,
or Click the card to visit Glenn's website.
32
33
To buy or sell a home in Utah Call the number on the card,
or Click the card to visit Glenn's website.
Or, you can read Glenn's blog Here.
34
This book by former BYU great, Chad Lewis, is a must-read for any preparing missionary.
Since "Every member a missionary" was taught as a standard, that means you too.
35
Tees for Adults
36
A Book For All missionaries.
Preparing To Serve Or Having Returned From Serving.
37


The Creator of ezFIND!TM
If you can't find it, you don't have it!
38



Presented by


provider of the English program used by the Church
Receive a 10% discount at checkout by using the Coupon Code MOMS
39

Family Yard Art of Southeast Idaho
40
41
42



This is one of the most wanted prizes
offered in our last contest
43
44
45
46

Order Mission 'T's and More . . .
47
48

We Have T-Shirts and Hoodies For Every Mission
49

Missionary Notecards
Scott Eggers Design, Inc.
(this site's security certificate has expired which will cause a browser warning)
50
51
Temple Envelopes from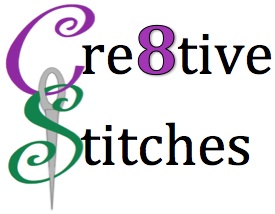 52

The Promotional Code above makes the
Replaceable Collar even a better buy.
Brought to you by K L Havens!
53
54
55
The MissionaryApron is the perfect gift for any missionary.
It's
way
less expensive than replacing a suit,
plus it's light enough to take anywhere.
Best of all, it's personalized!
56
57
Prepare Your Potential Missionaries Better!
58
James E Curwen
Artist and Sculptor
Click to see his Book Covers, Sculptures, Drawings and Illustrations
59
60
61
62
Neck Ties. Really Unique. Really Different. Your Style.
All Tyed Up
63
64
LDS Stickers, etc.
Here's Something Your Missionary Will Love
LDS Missionary Saying Stickers, Cross Stitch Patterns and Stationery


(Other Mission Stickers
Also Available)

Prices vary, but start at $1.50, plus postage costs.
65
66
MISSIONARYMALL

If you need it...
67
68
69
70


Uneekly - U
Hand-crafted and original designs showing
your personal stamp of expression and love
71
My Missionary
an Android App by Perry Nally
Get closer to your missionary
without breaking any rules!
Available on Google Play
72
Missionary Care Packages

| | | |
| --- | --- | --- |
| Called2Serve.com | | Freshly baked cookies, cinnamon rolls, Krispy Kreme doughnuts, candy, and much more. Create your own missionary care package including a free letter or greeting card. Free MTC and discounted FedEx delivery. |
73
74


Your Sister Missionary Clothing Source
75
Something Every Returned Missionary Likes (even old ones)
Genuine Swiss Army Merchandise.
76
77

Missionary Package Idea Books
Because Your Missionary Needs and LOVES Mail!
78

DearElder.com also presents

79
You can now order our most popular contest prize!
Glenn Pearson, specializing in LDS photography, has been flown from coast to coast by his clients. His unique talent for capturing the most perfect moments and memorializing them will make your past come beautifully alive. You can see his work by visiting LDSPhotographer.com and choose a perfect package.

Click on the temple picture to visit the Temple Gallery
80
Think about Christmas Morning.
Now.....
Look At Your Missionary's Face!
81
82
83

From
Pillars Of Zion™
84
4 in 1 Missionary Chart

Produced by


Shelly Rose
85
Is your missionary suffering from itchy Athlete's Foot?
Standard products just don't cut it,
so remove focus from the feet and put it back where it belongs.
86

We hope you find something
Like P-Day shoes, shirts, or jeans
(I love the Regular Faded Glory jeans. --klp)

87
Leather Scripture Covers, Leather Journals, Missionary Gifts, Leather Hymn Books and more.
88

Personalized Note Cards and Stationery for your missionary
89


MaggysGifts
Gifts And More
Home Decor
90
91